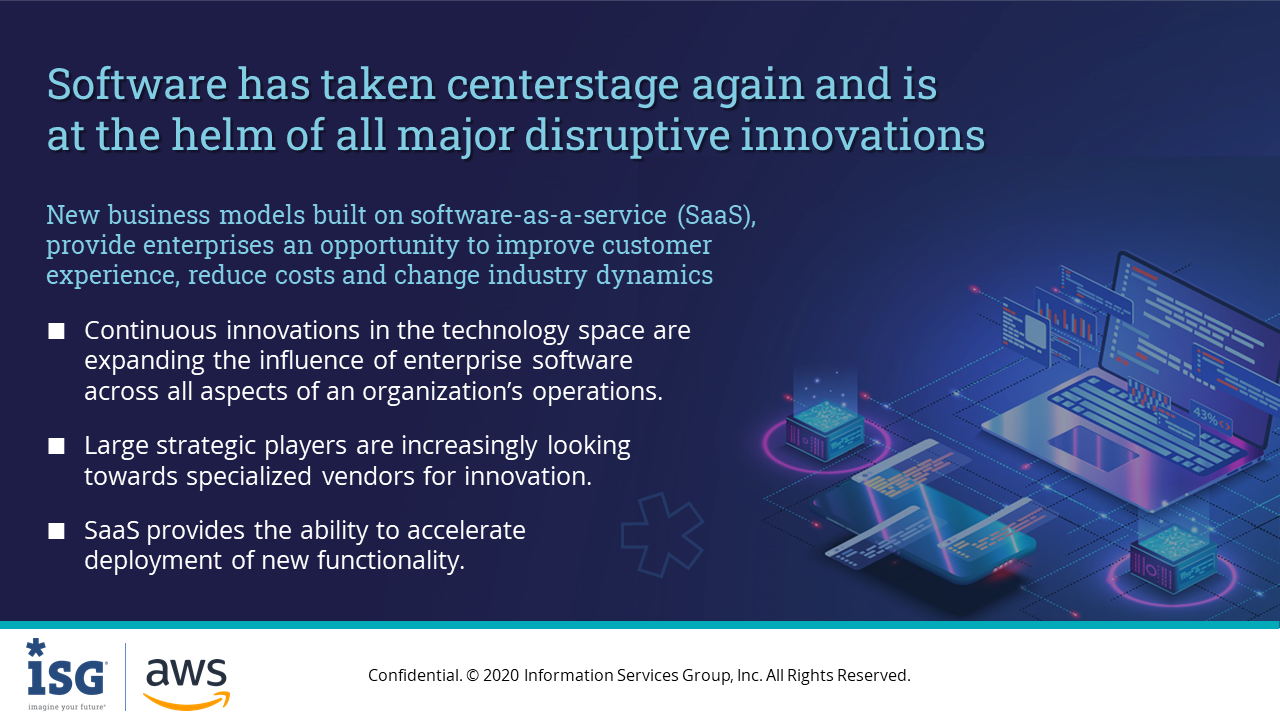 Software has taken centerstage again and is at the helm of all major disruptive innovations – a part of IoT, artificial intelligence (AI), cognitive or autonomous driving – thus giving enterprises the opportunity to improve customer experiences, reduce costs and change industry dynamics with new business models built on software-as-a-service (SaaS).
Changing business priorities are compelling enterprises to modify the way they procure software and encouraging them to explore beyond the offerings of established SaaS providers. With a plethora of emerging ISVs and innovative solutions available in the market, enterprises have more options to choose from.
But, at the same time, the following key questions persist:
What factors are leading to the rise in emerging ISVs?
Why should enterprises consider working with emerging ISVs?
What are the key factors enterprises should consider before working with an emerging ISV?
In this paper, we aim to address these questions based on a closer study including primary and secondary research of the emerging ISV segment and insights from enterprise discussions.
Download the research paper here.