Self-Service IT Benchmarking
ISG Inform™
The only IT benchmarking solution that goes beyond cost, combining service quality and personnel productivity to provide a complete picture of your IT landscape.
Log In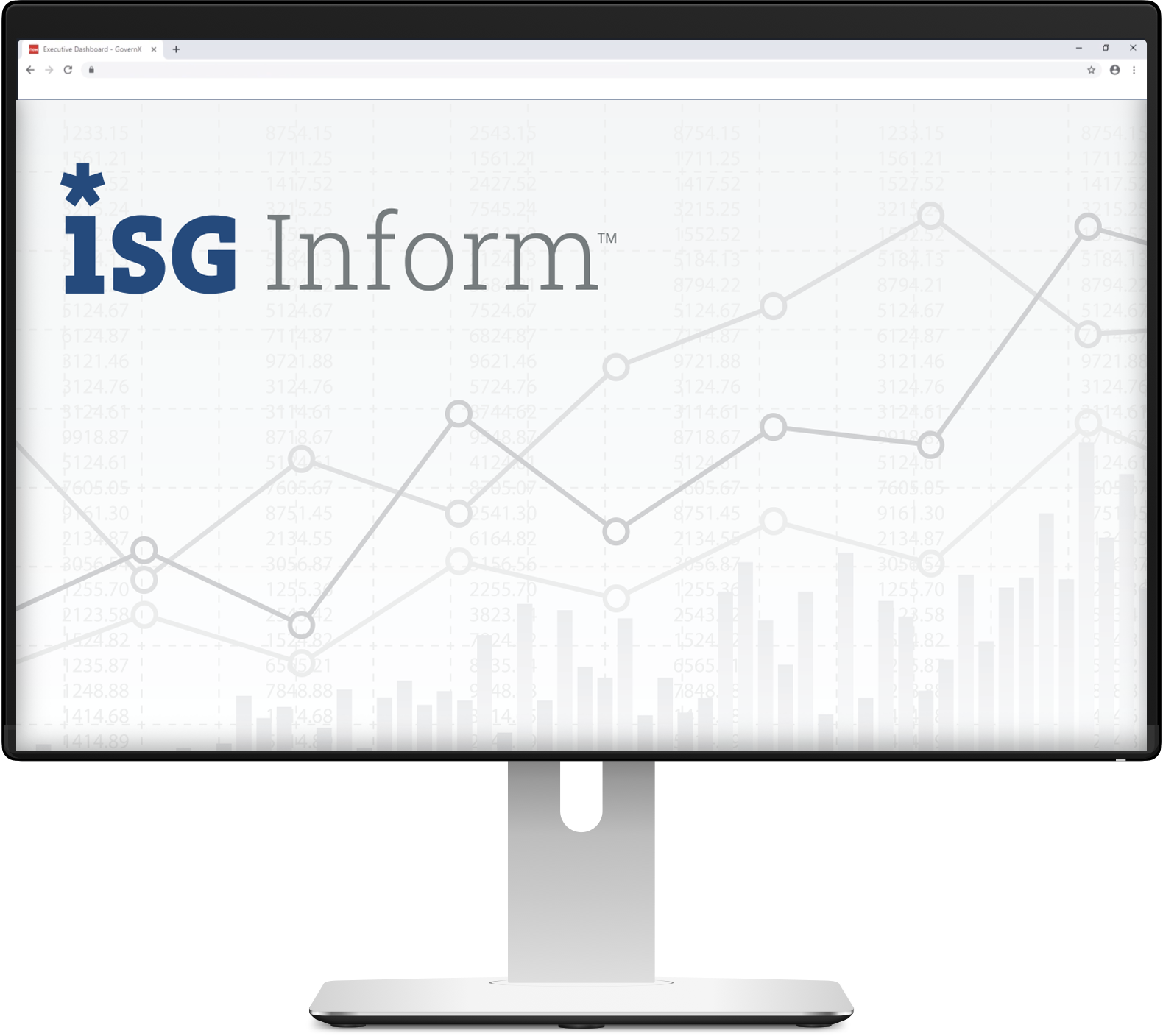 Did you know?
Organizations
spend
3

.

7

%
of revenue on IT
Workplace Services
cost organizations
$1,0

16
per user (USD)
Application
teams are
39

.

9

%
aligned to agile methodologies
Digital initiatives
drove a
5

.

5

%
improvement in customer retention
How do you measure up against your industry peers?
What can Inform do for you?
IT Performance Optimization
Benchmark your organization's performance across cost, quality, and productivity metrics to identify improvement opportunities.
IT Budget Baselining
Understand where you are today, where you will be in the future, and support chargeback, showback, and portfolio comparisons.
Mergers, Acquisitions, and Divestitures
Identify efficiency opportunities related to your transformation goals and new operating model.
Digital Transformation
Track achievement of digital transformation initiatives and understand your digital maturity, investment level, and business value realization.
ISG Inform™ Delivers IT Benchmarking
IT Budget Baselining
Understand where your IT costs stand today
Performance Improvement
Track progress on achieving optimization
Target Operating Model
Establish goals to resolve opportunities
CIO Dashboard
Cost Efficiency
IT Spend as a % of Revenue
IT Spend Per User
Cost Breakdown by Expenditure Type
IT CAPEX vs. IT OPEX
IT Run vs. IT Change vs. IT Transform
Level of Service
Staffing Efficiency
IT Employee % of Total Employees
Employee and Contractor Breakdown
Turnover Rate
Dataset Selections
34 Filters for Industry and Region
Infrastructure Dashboard
Cost Efficiency
Annual Cost per Volume Supported
Annual Cost per Employee/Contractor
Cost Breakdown by Expenditure Type
Staffing Efficiency
Volume Supported Per FTE
Employee and Contractor Breakdown
Outsourced %
Level of Service
Availability %
Utilization %
Provisioning Time
Recovery Time
Incident Response and Resolution Times
Dataset Selections
20 Filters for Region and Size
10 Technology Service Areas
Applications Dashboard
Cost Efficiency
Cost Per Hour Worked
Cost Per Contact
Annual Cost per Employee/Contractor
Cost Breakdown by Expenditure and Application Type
Staffing Efficiency
Offshore %
Employee and Contractor Breakdown
Project Allocation
Level of Service
On-Time and On-Budget Delivery %
Release Rate and Automated Testing %
Average Build Time
Enhancements/Defects Per Application
Defect Close Rate and Defects by Severity
Dataset Selections
30 Filters for Industry and Region
Development vs. Maintenance
Digital Dashboard
Cost Efficiency
Digital Spend per Employee
Digital Spend as % of Revenue
Digital Spend as % of IT Spend
Cost Breakdown by Expenditure Type
Staffing Efficiency
Digital Employee % of Total Employees
Employee and Contractor Breakdown
Outsourced %
Level of Service
Revenue Growth from Digital Initiatives
Customer Retention from Digital Initiatives
Decreased Expenses from Digital Initiatives
Dataset Selections
34 Filters for Industry, Region, and Size